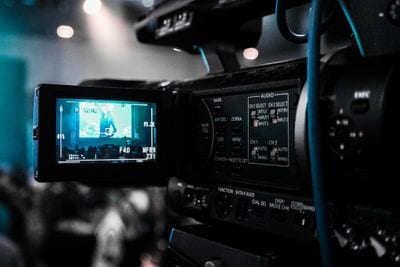 Documentary - Film Title Withheld Until Release
LymeTV is currently filming a new Lyme documentary.  This film will highlight the advances in Lyme disease research, as well as the science behind Lyme tests, how the disease & other co-infections disseminate, & the dangers of long-term damage to the host body. In addition, the film will feature the hurdles that many Lyme patients face trying to get proper care & early diagnosis.  All of us at LymeTV are very excited about the incredible interviews & are honored to work with such a great team to share necessary information on the topic.  This documentary will be a free public health informational film, & LymeTV will never charge viewers to watch it.
"A Tick Bite Can Kill You" Commercial Series
This PSA (Public Service Announcement) commercial series shows the dangers of Lyme disease & other tick-borne diseases through 30-60 second clips, which are currently broadcast on the Internet & are targeted to launch in local markets in 2020.
LymeTV's filmed Tick Talk series consists of informative & dynamic ten-minute segments on various important topics ranging from Why A Patient May Still Be Sick to How To Read Tests.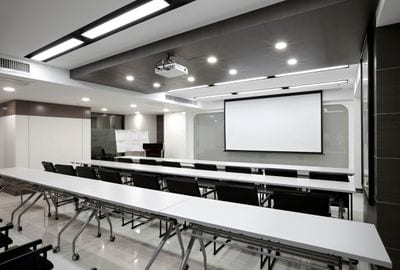 Tick Talk Health Education for Schools
Children are at the greatest risk for Lyme disease & other tick-borne diseases (with age group 5-9 years old having the highest incidence). LymeTV has developed educational materials to teach kids how to prevent a tick bite.  Our Tick Jedi program teaches kids how to avoid ticks, check for ticks, & the basics of Lyme disease. Prevention is key!
LymeTV's age-appropriate workbooks & prevention posters engage kids with fun activities that also teach them about tick protection.  It's a great resource for schools & other organizations to educate & remind kids & staff how to protect themselves from a tick bite.
Lectures for Colleges & Businesses
The most proactive way to reduce the prevalence of tick-borne diseases is through awareness & prevention. LymeTV provides free lectures to schools & businesses wanting to educate their students or employees about the dangers of ticks & the diseases they can transmit. For now, our in-person lectures are available only in the State of Maine & the surrounding New England region.
Information Disseminated to Doctors
The most successful way to reduce tick-borne diseases from doing maximum damage to the host body is to diagnose early & to treat properly.  LymeTV connects doctor offices with research & educational material, globally, to help keep the staff abreast of early diagnosis criteria & much-overlooked co-infection information.  Together, we can help prevent multitudes of patients from being underdiagnosed or misdiagnosed, which may lead to patient deterioration if all agents are not identified &/or not treated early or successfully.
LymeTV holds annual community events geared to giving the local Portland, Maine homeless community free bug spray & tick information. At these events, held during National Lyme Disease Awareness Month in May, we give away free baked goods & tick information to all passersby, & also free DEET bug repellent to the local homeless community since they are at high risk.
Community Centers & Health Events
LymeTV partners with medical centers, health organizations, community non-profits, & community centers to provide free Tick Talks & health information to the public.  These gatherings are open to the entire community to attend & to learn more about protecting themselves from dangerous tick bites.