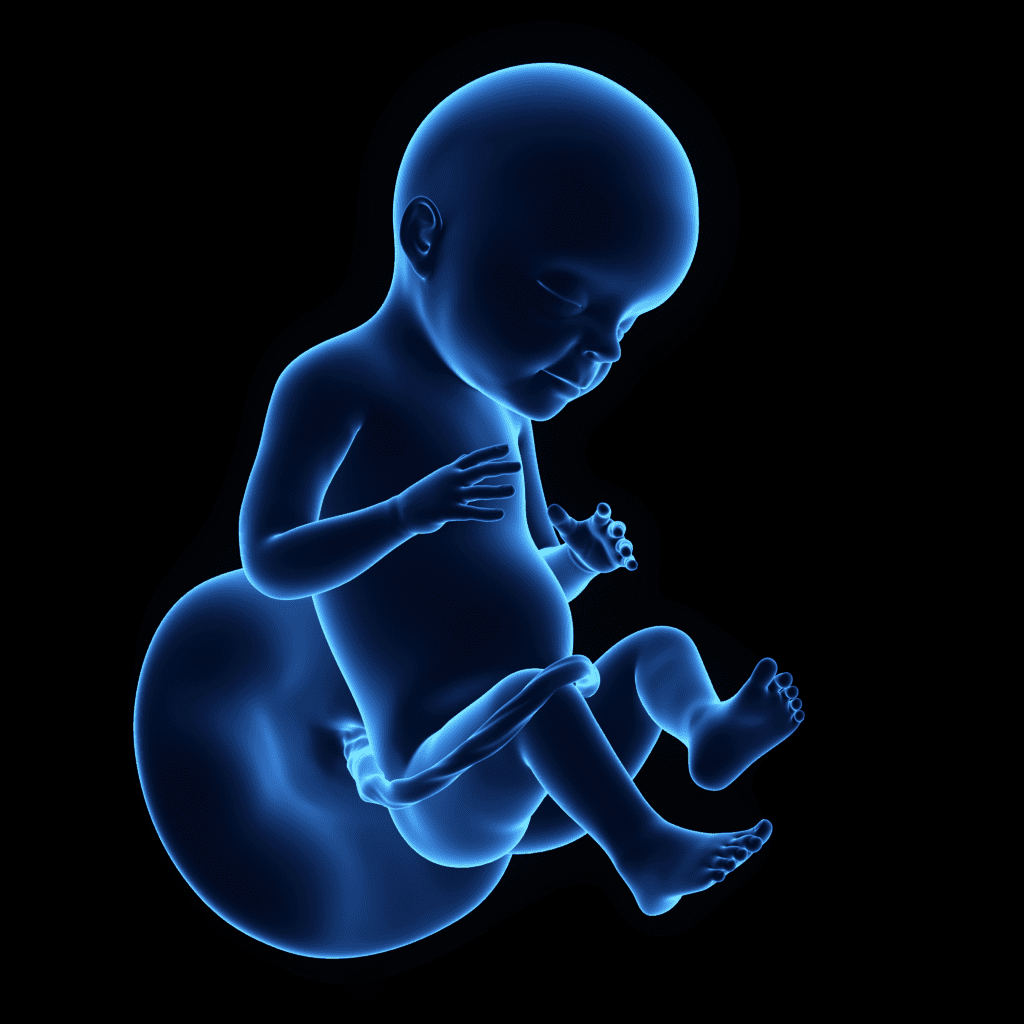 There are conflicting studies on the effects of Lyme disease upon pregnancy & the subject remains insufficiently studied.  Individual case reports exist of adverse outcomes & gestational transmission.  There is also supporting evidence that if Lyme is treated with antibiotics during pregnancy, the chance of complications is lower than in untreated mothers.  Some larger serological & epidemiological studies that focused on treated pregnancies have demonstrated no statistical effect or causal connection to a particular adverse outcome.  These larger studies support the idea that antibiotic treatment is essential to reducing the risks of Lyme disease to the fetus during pregnancy.  Also note, it is unclear if Lyme disease & other tick-borne diseases could be transferred to a baby via the mother's infected breastmilk.  The complications from untreated Lyme disease can include:
The summary of outcomes in documented cases of congenital Lyme disease is as follows:
In mothers with active Lyme disease,

Treated: 14.6% of the pregnancies involved symptoms in fetus (including fatality)
Untreated: 66.7% of the pregnancies involved symptoms in fetus (including fatality)
Unknown as to treatment: 30.3% involved symptoms in fetus (including fatality)

Specific adverse outcomes included:

cardiac 22.7%,
neurological 15.2%,
orthopedic 12.1%,
ophthalmic 4.5%,
genitourinary 10.6%,
miscellaneous anomalies 12.1%,
2nd trimester miscarriage 12.1%.

Highest rate of adverse outcome (72.7%) in women with infection acquired prior to or during first trimester.
A REVIEW OF THE EVIDENCE
The first reported case of congenital Lyme disease was documented in 1985.
Maternal-fetal Transmission of the Lyme Disease Spirochete, Borrelia Burgdorferi, Annals of Internal Medicine 103:67-69, 1985, P.A. Schlesinger et al
In 1986, a case was reported by Weber.
Weber, K, Bratzke, HJ, Neubert, U, Wilske, B, Duray, PH. Borrelia burgdorferi in a newborn despite oral penicillin for Lyme borreliosis during pregnancy. Pediatr Infect Dis J 1988; 7:286–289
Another case was reported in 1987 in Utah.
Stillbirth following maternal Lyme disease, MacDonald AB, Benach JL, Burgdorfer W., N Y State J Med. 1987 Nov; 87(11):615-6
The medical report stated:
"Transmission of the spirochete Borrelia Burgdorferi from mother to fetus during the first trimester of pregnancy was followed by overwhelming spirochetosis in the fetus."
Markowitz published a study of Lyme & pregnancy in 1986.
Markowitz LE, Steere AC, Benach JL, et al. Lyme disease during pregnancy. JAMA.(1986); 255(24), 3394-6
Williams & colleagues conducted a study in a Lyme-endemic area in New York of umbilical cord blood.
Williams, CL, Strobino, B, Weinstein, A, Spierling, P, Medici, F. Maternal Lyme disease and congenital malformations: a cord blood serosurvey in endemic and control areas. Paediatr Perinat Epidemiol 1995; 9:320–330
A glaring flaw in this study is that it only included live births. Since miscarriages, stillbirth & perinatal infant deaths were not included, the possibility of congenital defects possibly associated with Lyme & incompatible with life are not included!
Dr. Andrea Dlesk, of the Marshfield clinic in Wisconsin, studied 143 healthy pregnant women.
This study is flawed because there is no autopsy data on the 12 miscarriages. In the 11 seronegative mothers who miscarried, Lyme disease may have been present & may have caused defective fetuses.
In 1988, Carlomango studied 49 women who had either a 1st or 2nd-trimester spontaneous abortion.
Carlomagno G; Luksa V; Candussi G; Rizzi GM; Trevisan G Acta Eur Fertil 1988 Sep-Oct;19(5):279-81 Dept. of Obstetrics and Gynecology, University of Trieste School of Medicine. Lyme Borrelia positive serology associated with spontaneous abortion in an endemic Italian area
In 1988, Nadal surveyed 1,416 women & their 1,434 infants at delivery for the presence of antibodies to the Lyme disease spirochete.
Nadal, D, Hunziker, UA, Bucher, HU, Hitzig, WH, Duc, G. Infants born to mothers with antibodies against Borrelia burgdorferi at delivery. Eur J Pediatr 1989; 148:426–427
Twelve women tested positive

Six had a history of pre-existing Lyme disease

Five had unremarkable histories

Of these twelve women, seven had remarkable outcomes:

Two had elevated bilirubinemia
One had muscle hypotonia (laxness)
One was post-term, small for age, & evidenced chronic placental insufficiency
One had transient macrocephaly (large head)
One had transient supraventricular extrasystoles ("skipped heart beats")
The infant born of the mother with EM had a VSD-hole in the heart connecting the two main pumping chambers.

None of these babies had positive blood tests for antibodies to Lyme disease

Conclusion was that the adverse outcomes were not due to Lyme disease
A major flaw in this research is the assumption that babies born with congenital Lyme disease are seropositive. This has been disproved by Dr. Alan MacDonald. In comparison, there is also seronegativity in babies with congenital syphilis.
In 1989, Dr. Alan MacDonald reported his findings in autopsies performed following perinatal deaths at Southampton Hospital between 1978 and 1988.
MacDonald, AB, Benach, JL, Burgdorfer, W. Stillbirth following maternal Lyme disease. NY State J Med 1987; 87:615–616
A special thank you to the Lyme Disease UK organization for summarizing the pregnancy research above.