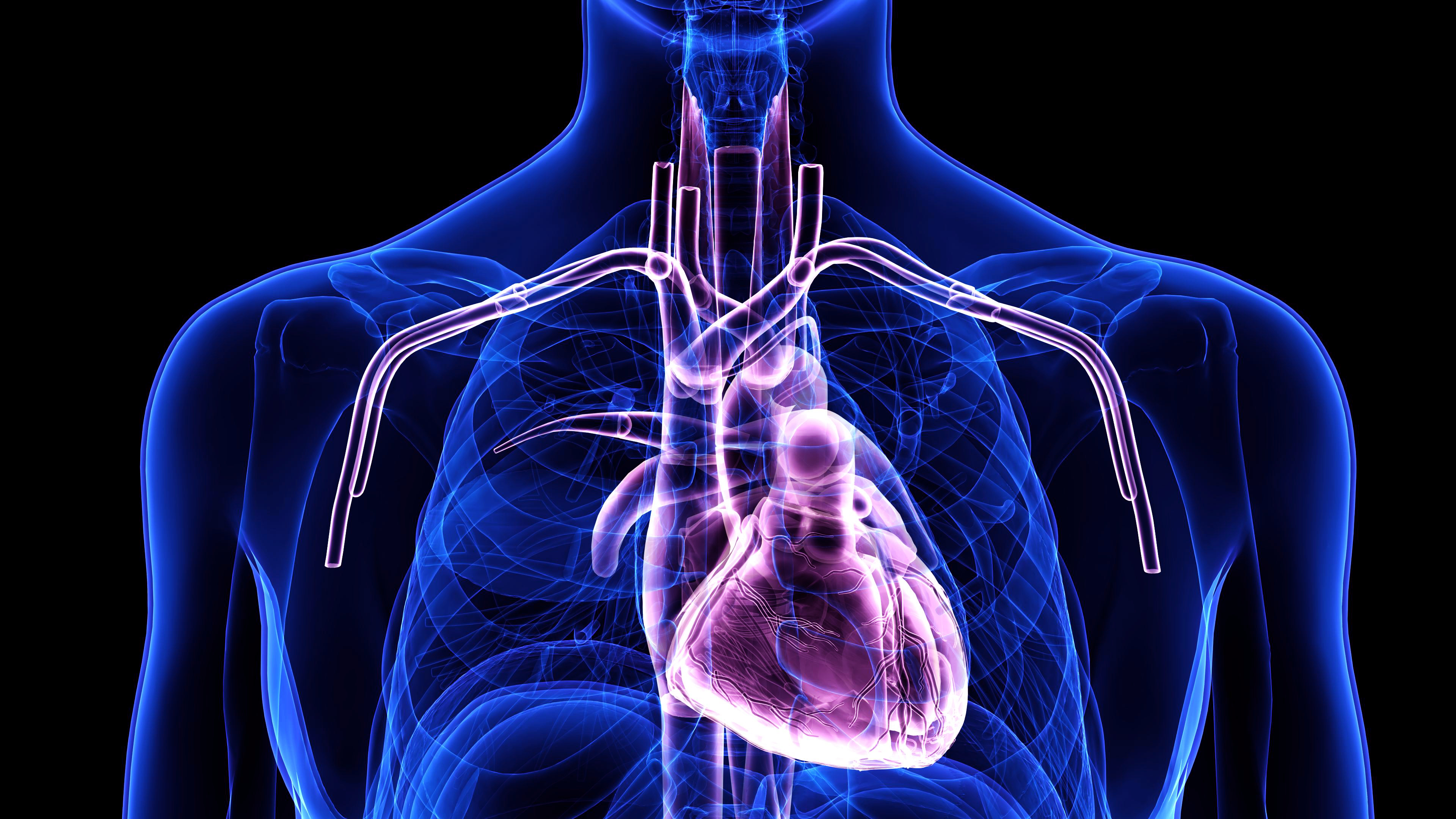 Lyme carditis is the condition when the Lyme disease bacteria infects the heart tissue.  Early studies of Lyme disease patients reported a ~4-10% rate of carditis.  Patients with underlying heart disease may have a higher risk of cardiac involvement from Lyme disease.  The bacteria can infect the conduction system of the heart, the outer or inner membranes, or the cardiac muscle.  Inflammation resulting from the immune response to the infection may cause permanent tissue damage.
The most common clinical presentation is partial heart block, caused by interference with the electric signals that control the heart.  Typical symptoms are light-headedness, fainting, shortness of breath, palpitations, &/or chest pain. Although mild cases tend to resolve with appropriate treatment, heart block in rare cases is complete & permanent, resulting in the need for a pacemaker.  Among the more severe documented cases in the U.S.A,  84% of patients were male with a median age of 32, with 39% of cases requiring temporary pacemaker.  Some documented cases of Lyme carditis have been fatal.
Lyme carditis should be investigated in anyone with Lyme disease who experiences cardiac symptoms. An ECG that indicates heart block is the primary diagnostic tool for Lyme carditis.  Severe cardiac involvement may be treated with IV ceftriaxone or cefotaxime. Most cases resolve within a couple of weeks with appropriate treatment.  Hospital admission is recommended in cases of moderate to severe heart block, as the condition may worsen rapidly at any point, & in some cases temporary or permanent pacemaker insertion may be required.
Listen below as Dr. Adrian Baranchuk, Professor of Medicine at Queen's University in the Division of Cardiology in Ontario Canada discusses with the Bay Area Lyme Foundation screening for Lyme infections in the heart, & how to treat Lyme carditis patients without unnecessary pacemakers.